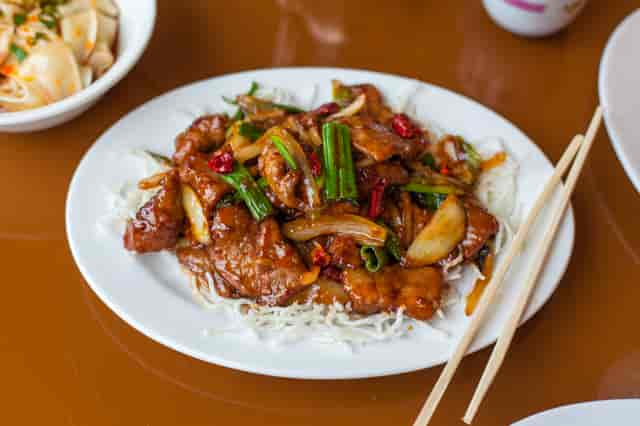 Fortuna Cafe 2.0
Seattle, WA
Calling All Chinese Food Connoisseurs
Our 5-star rated food and top-notch takeout service put us on the map as one of Seattle's most sought-after Chinese restaurants. Fortuna Cafe has been in business for over 20 years and we just got even better with new chef, owner and Kung Fu Master David Leong at the helm. His deep-rooted understanding of Chinese culture has created an authentic dining experience that invites guests to taste a modern take on traditional Szechuan and Cantonese cooking. Affordable and delicious, it's the ideal destination to satisfy your Chinese food cravings.

Check out our sister restaurant, Spiceup Szechuan Cuisine, another local Chinese restaurant in Seattle. It's located right next to the Wing Luke Museum, adjacent to the landmark Canton Alley where you can also visit Sun May Co.

For take-out orders or questions about our menu, contact us at 206-485-7477 or email legendleong@yahoo.com.
Find Us On Your Favorite Food Delivery App
Reviews
Diana G. From Fort Meyers, FL
After reading great reviews, we had to stop in a try the chicken and scallion sauce. Worth it! So moist and flavorful! Owners very sweet! BTW, we had already eaten half the chicken before this picture was taken!
C.C. From Seattle, WA
Great Restaurant! Better yet, great hostess and chef! $5 lunch is the best thing since internet. Keep up the portion. I would definitely come back for some snap peas and bbq… yum yum!
Seattle
711 S King St.
Seattle, WA 98104

Hours
Tuesday - Thursday:
11:00 am - 8:00 pm
Friday - Saturday:
11:00 am - 9:00 pm
Sunday:
11:00 am - 8:00 pm